Run on for a long time.


I'm not the most huge fan of the Shins, really- I do enjoy them for the most part but I found this video to be pretty excellent. Filmed entirely by fans on video cameras and phones (looking for the most part to be at just a couple of seconds in duration each) the results are compiled to make this clip for "Phantom Limb," the first single from the Shins' latest album. Rather neat concept which turned out surprisingly well, as you can tell for yourself from the footage...

"Phantom Limb" - Directed by Douglas Caballero & Alex Simmons

The Shins- Phantom Limb


---
Say what you want about the American series that Johnny Cash recorded during the last years of his life, some of the music simply can't be denied. Whether you tended to like Johnny's cover versions of the songs of NIN and Depeche Mode or not, he definitely was able to breath new life and his own emotion into many of the songs. One example (as previously posted here at KYCW) is his rendition of Cat Stevens' "Father and Son" which I greatly prefer over the original. Now here is what is essentially a Moby cover, but stripped of its dance and electronica sheen to a more foreboding, acoustic take. The diverse number of guest appearances made in the video are a real testament to the legend that Johnny Cash was and the influence he left behind.
Johnny Cash- God's Gonna Cut You Down
---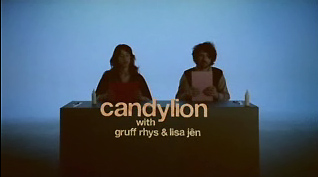 As a side note, if anyone knows where I could acquire an mp3 of the Gruff Rhys (SFA) song "Candylion" I would greatly appreciate the info. Here's the video...
Gruff Rhys and Lisa Jen- Candylion (windows media)