Updated by witches!


Reaction to Ryan Adams' new website is probably just about as mixed as it is for people with his music. Hard to navigate, to be true- but Ryan Breaks out the rapping craziness and damn it, I find my self cracking up. "Awwww shit- look who got a website!" Oh yeah, and Pitchfork- please for the love of god STFU.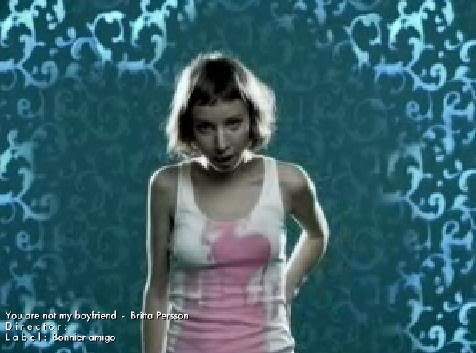 Check out the video here for Britta Persson's "You Are Not My Boyfriend." It's a nice combination of acoustic guitar and a dancey beat, maybe reminiscent a bit of the style of Beth Orton. I totally dig it. As you might guess from her name, she's Swedish. You can find her official website here although a lot of it is in foreignese.

Britta Persson- You Are Not My Boyfriend





Well it took almost six months but I finally got hooked up with the April 14th Jason Pierce (Spiritualized) show in London. It's a pretty laid-back and somber affair, to say the least. I'm not yet sure what to think of the couple new Spiritualized tunes, but J's voice sounds even more world-weary than it did on Amazing Grace- which is saying quite a lot. It's hard to imagine him belting out the lines from "Electricity" these days but hell, it's still pretty damn good for someone who was at death's door the year previous.





Another album that will almost certainly make my top twenty for the year is the new Lemonheads. OK, so maybe I'm a bit biased being a longtime Lemonheads/Evan Dando fan but they've still got that old sound and it harkens back to the early 90s tunes all over again. I don't know what it is about Dando's voice and the Lemonheads' sound in general but it always clicks with me.

The Lemonheads- Become The Enemy

The Lemonheads- Pittsburgh