The Future is back!


First off, I must give it up immensely for Bill Nguyen and the people at WOXY.com. It seems hard to believe and too good to be true but the music's coming back. Check out all the crazy details as they are forthcoming .here. BAM!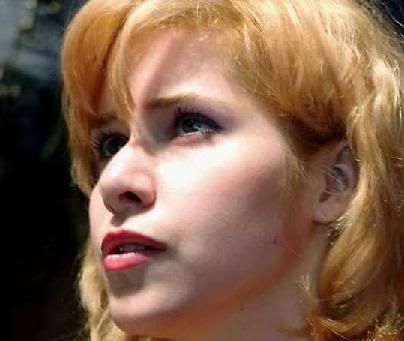 It's been a nine month wait but Nellie McKay's long-awaited sophomore album will finally see the full-length double-disc light of day October 31st. Just in time to add it to official 2006 best-of lists, too.

Billboard article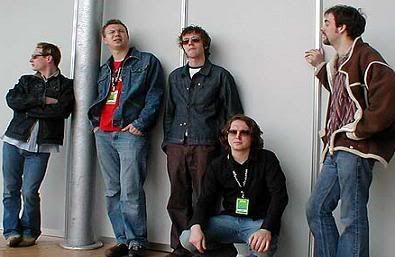 Quite soon after the release for How We Operate and non-stop touring of Gomez comes a greatest hits, b-sides and rarities collection Five Men In A Hut. Hard to believe that it's only been six years covered with all the great tunes- with two previously unreleased tracks, too.

Tracklist:

Disc 1
1. Whipping Piccadilly
2. The Best In Town
3. Catch Me Up
4. Pick Up The Pieces *
5. Royalty *
6. We Haven't Turned Around
7. Coltrane
8. ZYX
9. Step Inside
10. 78 Stone Wobble
11. Flight *
12. Champagne For Monkeys
13. Blind *
14. Old School Shirt
15. Sweet Virginia *
16. Air Hostess Song
17. Ping One Down *
18. Old China (previously unreleased)

Disc 2
1. Rhythm and Blues Alibi
2. Silhouettes *
3. Dire Tribe *
4. Bring It On
5. Mississippi Bo Weevil Blues *
6. Butterfly *
7. Silence
8. Pussyfootin' *
9. Shot Shot *
10. Chickenbones
11. So *
12. Tanglin' *
13. Get Myself Arrested *
14. Sound Of Sounds
15. M57
16. Pop Juice *
17. Big Man
18. Diskoloadout (previously unreleased)





Pre-order it here

I've been enjoying Jade Tree's Snowden lately (in part thanks to Julie and you can listen to them live at bradley's almanac. They're still out on the road so catch them if you can.