Another case of stolen musicians' gear- this time Bobby of the Warlocks...


bobby from the warlocks burglarized

Hi everybody, this is not a joke or anything, I came home today to
find my apartment broken into, burglarized and practically destroyed.
Straight out of stalker film.. All my guitars, gear - stolen, my
modular synthesizers stolen- about 7-10k in stuff

- but no DVDs, Records, CDs, or things like computers, wallet, credit
cards or stuff like that- you know easy things to sell / get cash-.

It was all music gear related and unique, 35 year old Vox guitars (4)
gone, Gretsch (1) keyboards and (1 or 2) master reels are missing
(could be just they grabbed this stuff random)

Also they apparently spent some time in here as all my music notes
(10 years worth!), art, just papers, bills, and stuff (seriously its
this crazy) scattered EVERYWHERE/MISSING/STOLEN went through-as if
somebody was looking for something...

So weird and scary!

The police are dealing with it. But Im reaching out to you for help,
if you know anything or saw anything in the (echo park area) - please
let me know. So the authorities have something more to go on.

But- please just the facts, if you know something, saw something,
heard something factual, let me know ASAP, take care and thanks

BH
Poor Sean Combs has been forced to change his name in the UK and can no longer be called "Diddy" because of Diddy Dearlove who remixed Blondie's "Atomic." Poor poor, Diddy- er... Puffy? Who knows... from NME:
Puff Daddy loses Diddy title in UK
The rapper agrees to name change
Sean Combs has been forced to drop his Diddy title in the UK following a legal dispute.

The rapper has agreed to drop the name as part of an out-of court legal settlement with London based music producer Richard 'Diddy' Dearlove.

Combs, who was previously known as Puff Daddy, had used the name P Diddy since 2001 until he decided to change it to Diddy in 2005.

But following the name change, Dearlove filed a lawsuit for unfair competition, claiming the alteration had caused confusion, reports Billboard.

According to solicitors Jens Hills & Co the rapper has now agreed to "rebrand his commercial activities" in Britain and he will "no longer be able to trade in the UK as Diddy".

Dearlove is best known for his 1990s dance remix of Blondie's 1980 UK Number One 'Atomic'.
As more and more talk of Outkast's latest movie and album entitled
Idlewild
has repeatedly confused me a bit as I initially think they're talking about the album, it's quite funny to see Roddy's take of the thing on the Idlewild website-
Not sure what's up with this new Outkast album. keep seeing posters for it and thinking I've forgotten about a concert. Not that it's likely Idlewild would play a show with Andre 3000 and Big Boi (what a stupid name). Maybe when our new LP comes out next February some unfamiliars will think we're some sort of Outkast tribute. Could be interesting. Probably won't be.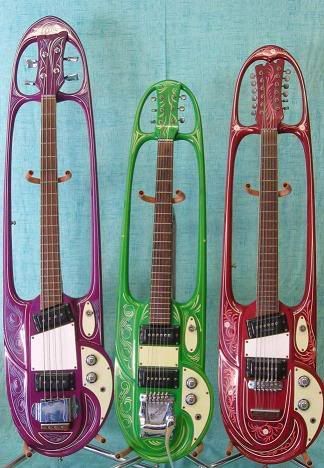 If you're in the market for thirty thousand dollars worth of one of a kind guitars, why not place a bid on
these
guitars originally made for the Strawberry Alarm Clock?