Whither the weather?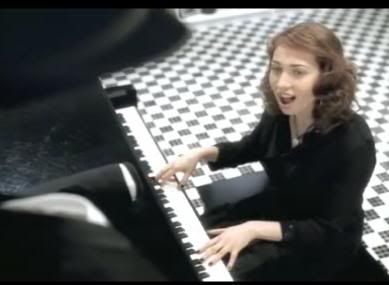 I almost hate to blog about Regina Spektor again for fear of KYCW becoming something of a Regina Spektor shrine, but what the hell. I'm repeatedly blown away not only by her album but also the accompanying videos that I can't resist mentioning it. At my count (which may be off) this is the fourth official video that's been released from Begin To Hope, and deservedly so. There have already been videos for Samson, Better, and On The Radio- this time it's the opening track and one of the album's definite highlights, Fidelity. I love the black and white motif, and Regina is as lovely as ever...

Regina Spektor- Fidelity video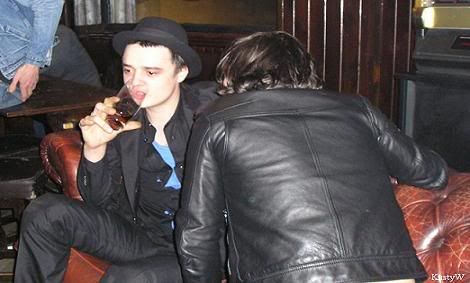 Once again NME is quick to use a tricky headline that gets one's hopes up, only to find it's a bit of an exaggeration. Former Libertines Pete and Carl have "teamed up" recently according to this article but in actuality they only recorded vocals for the same track and weren't even in the same room when doing it. Ah well.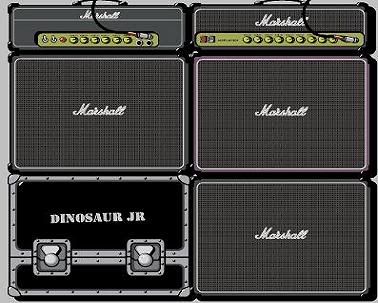 Dinosaur Jr's gear was stolen last night in NYC, which is an even bigger shame considering the guitar greatness that is J Mascis. It always seems ridiculous that these bands' stuff (like Sonic Youth and Raveonettes, to name a couple from the past) isn't better guarded but I can think of a number of shows that I've been to where it certainly wouldn't seem difficult to easily walk off with equipment. Gives a whole new meaning to the title "Get Choppin'." Hopefully they end up getting their stuff back as soon as possible.
Details here.





And for some strange reason the last few weeks I've repeatedly seen or heard people talking about Mew and I continuously and repeatedly think they're talking about Icelandic band Múm. Which is OK, because it just prompted me to dig up their first album again, which I hadn't listened to in forever. If you think that experimental ambient electronica might be up your alley, then check out Yesterday Was Dramatic, Today Is OK here. And by the way, as an interesting trivia tidbit- the twin sisters from the band are on the cover of Belle & Sebastian's Fold Your Hands Child You Walk Like A Peasant.