I love you 'cause you're true blue.
Here's another bit of a hodgepodge update- just a handful of songs I've really been digging on lately (and as is generally my way, listening to repetitively...)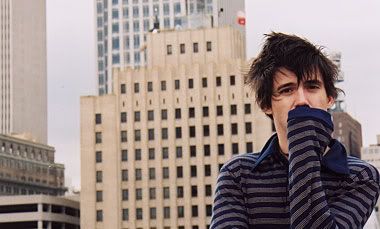 Bright Eyes- True Blue (live)

I don't care if it's considered uncool to like Bright Eyes now. Whatever. You can take or leave Conor's singing and style, but I certainly appreciate his songwriting abilities. This one was originally released as a b-side to the also spectacular single "Lua," but this live version is taken from the live album Motion Sickness. You'd probably think that taking a single concept like repeating the phrase and idea "blue" and actually making it into a great song with a story would be impossible but sure enough, it works.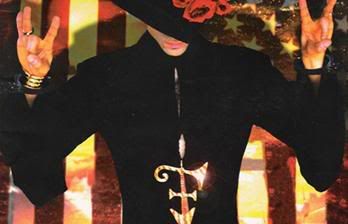 Prince- Willing and Able

Prince, you say? Damn right, Prince. One of the greatest and certainly easily one of the most prolific musicians of our time, I've always followed Prince- occasionally more closely depending on what phase he seems to be in. Purple Rain was an early favorite album of mine as a kid, and I always thought he was one of the coolest cats in the world in the movie. "Willing and Able" is a little overlooked nugget from Diamonds and Pearls and looking back, it seems like what Prince would sound like if he'd written Paul Simon's Graceland. Great little fluid propelling guitar throughout, with Prince's smooth falsetto and backing singer making a perfect little combo. Even that rap that sounds a bit dated (comparisons to MC Skat Cat, anyone?) seems to fit in OK and not detract from the rest of the song...





The Head Set- Enemies

This song has certainly been kicking my behind lately, and in a good way. I hate to make a Strokes comparison because it doesn't fully do these guys justice but I get the same kind of feel from this song. If anything, the vocals are definitely livelier- but at the same time it's got a similar feel as far as the guitars and bass go. Most definitely a solid band from NYC with a great band name to boot, which I've certainly grown to appreciate considering some of the shite musical monikers one can seem to run across lately. If you dig on this tune, check out more free tunes at the Head Set's official website.





The Sights- Circus

The Sights- I never would have originally listened to these guys if it weren't for the fact that they're on the bill at Independent Expose- a benefit for WOXY, which I'll be attending. "Circus" is just a great little straightforward rocker, with great swagger (I've been describing music with that term a lot lately) and a catchy chorus. Should be a smashing time live. If you happen to also head to the Southgate Saturday night, feel free to say hello and buy me a drink- I'll be the guy with hair and a t-shirt on. And be sure to check out Kamikaze Saucers, too- fresh off their appearance at the Midwest Music Festival...